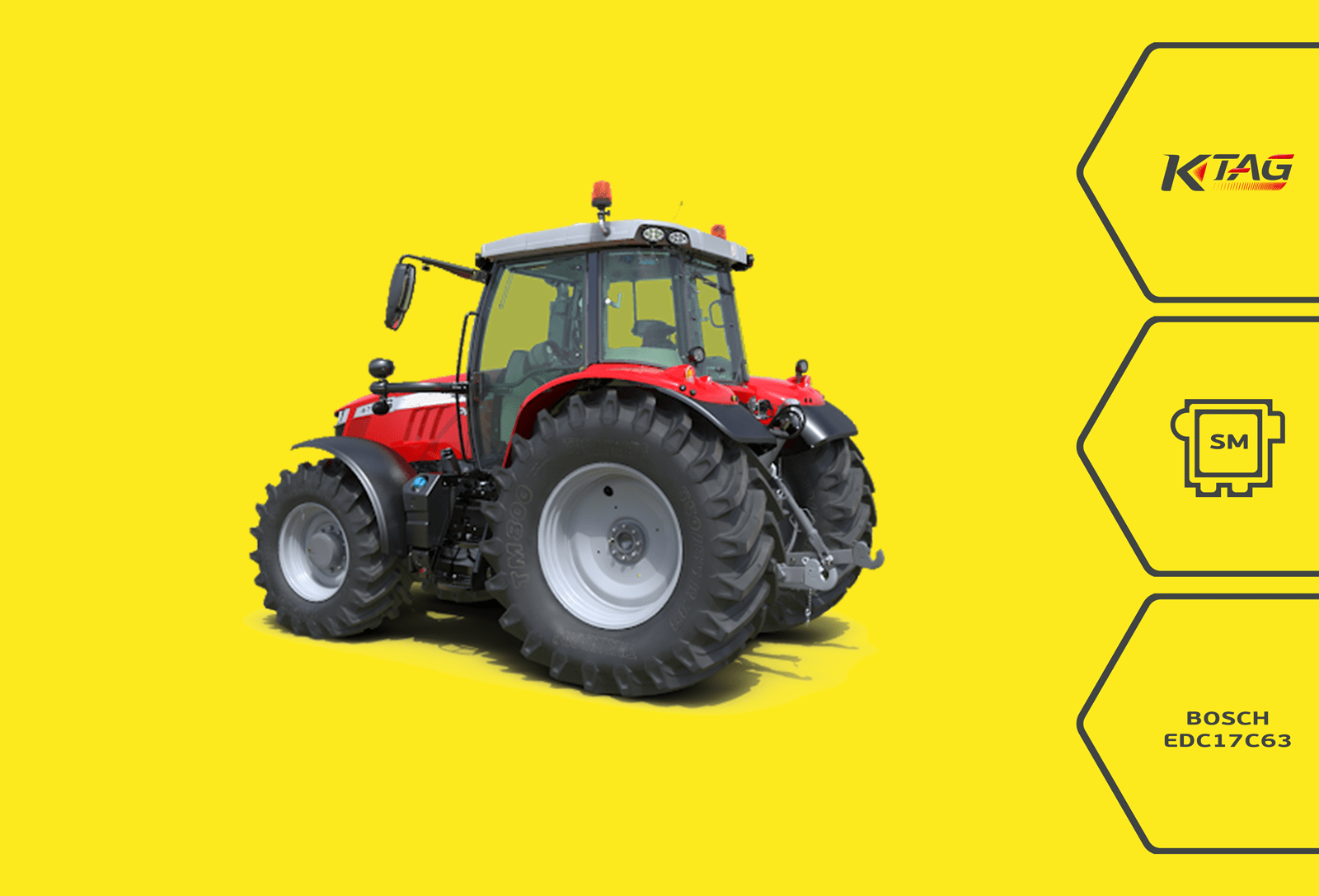 K-TAG is updated with two new protocols dedicated to tractors and, more specifically, to earthmoving vehicles, lifting and earthmoving for agriculture, construction, and industry.  Different areas of work and encompassing vehicles of different nature and function.
The ECUS that equip these vehicles are:
Telescopic handlers for construction or agriculture, revolving telescoping handlers, loaders, forklift trucks, solutions for storage, articulates blades for lifting, positioning, digging, towing… Powerful and imposing vehicles but they must be performing and, at the same time, productive and efficient.

    Read and write in Service Mode.
| | | | |
| --- | --- | --- | --- |
| MF4200Series | 3.3L l3 | Diesel | 57 Kw |
| MF6700 Series | 4.4L I4 | Diesel | 83 Kw |
| MF6700 Series | 4.4L I4 | Diesel | 91 Kw |
| MF6700 Series | 4.4L I4 | Diesel | 98 Kw |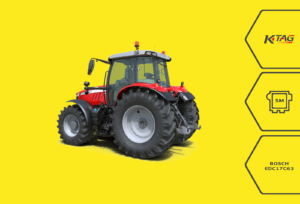 Read and write in Service Mode.
| | | | |
| --- | --- | --- | --- |
| Telehandler | MT 1335 | Diesel | 75 |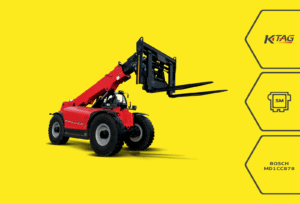 New K-TAG Service Mode protocols.
K-TAG is the most complete and professional tool to read, write and clone an ECU on any vehicle. Recalibrate, Repair, Clone. Do more with K-TAG!
More productivity, less consumptions!
Handling work in intensive applications results in significant fuel consumption and even noise pollution; in the case of certain very demanding agricultural applications, machines sometimes do not allow sufficient performance to maximize the productivity of operations. You can do a lot in terms of increased performance and, consequently, of productivity, without even opening the ECU!
Higher thrust at low speed, faster hydraulic movements, and increased loading capacity with lower fuel consumption in the long term. In addition, the reduction of the engine revolutions and of the noise improves your daily work.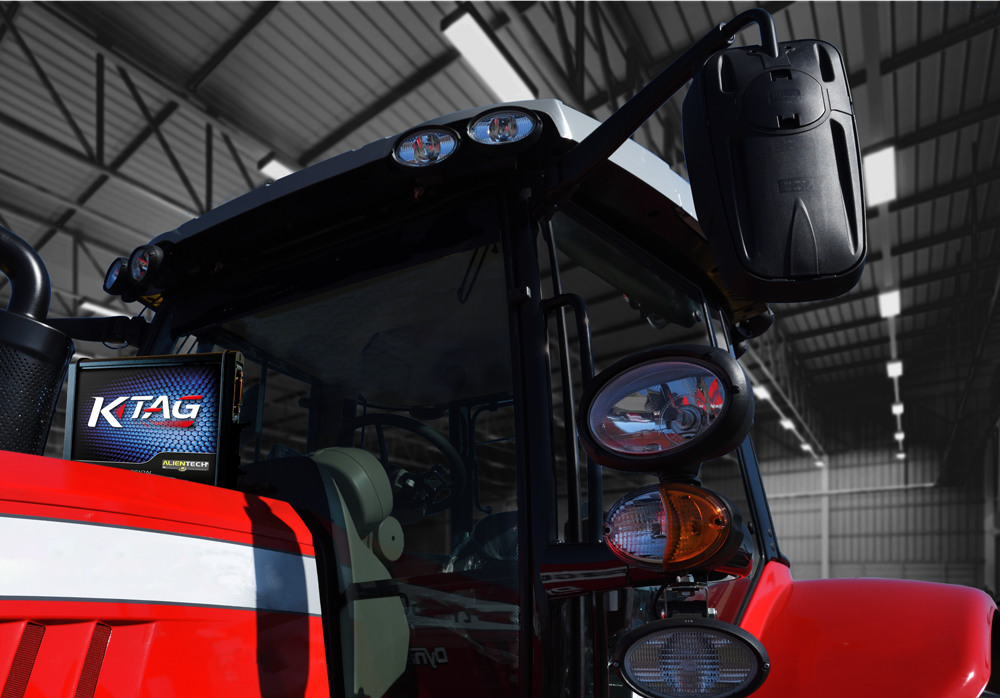 Even more Service Mode with K-TAG!
To intervene on vehicles of this kind is not for everyone. These are very delicate work and where the margin of error can become very high.
Thanks to Service Mode, you can succeed in operations you thought unthinkable, becoming an accredited professional. We help in your daily work, by offering you the opportunity to intervene, as well as on thousands of cars, motorcycles, and trucks, also on vehicles with multiple functions, spread all over the world!